Transform Your Agency to Sustain and Grow Without You
Niche in Control gives you a blueprint for turning your marketing agency or creative firm into a growth machine.
Get proven systems, free up your time, double-down on your strengths and build your agency to be hands-off without losing what makes you unique.
You Didn't Mean To…
But You Created a Monster
When you do great work, the word spreads, new people hire you and your business grows! And that's exactly where your problems start…
More and more projects start piling up and you end up trapped working 10+ hour days to meet client demands. You can't duplicate yourself without the quality of your work plummeting. So you take on more yourself, and every new person you hire adds the extra burden of training and managing them!
In the end, you give up the very freedom that drove you to be an entrepreneur in the first place. But, it doesn't have to be this way…
Get Out of the Way of Your Marketing Agency's Growth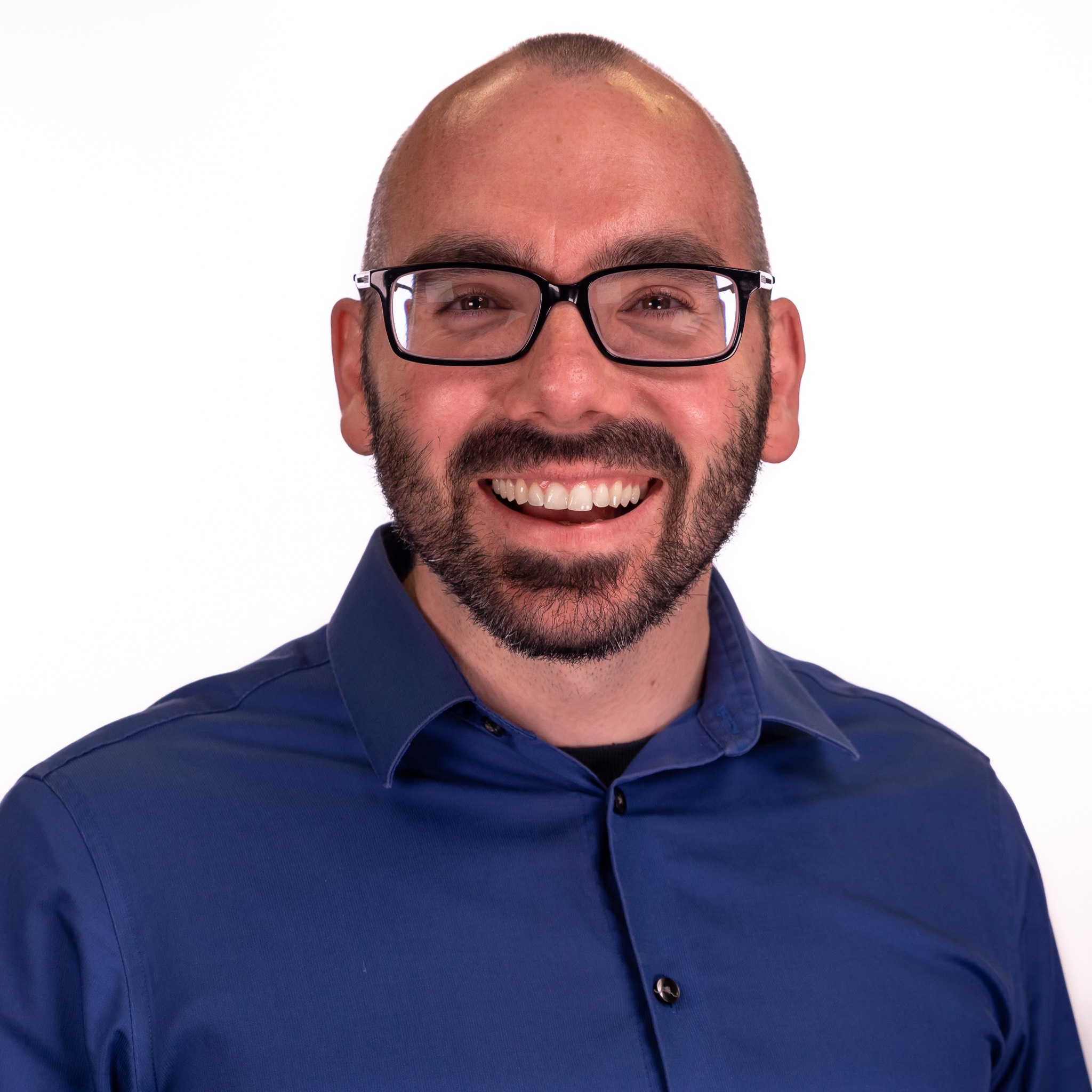 I'm the Agency Transformation Coach & Consultant. I help marketing agency owners to streamline client fulfillment, reduce complexity, free up time, and efficiently scale to $1M+ ARR.
Over the last 13 years, I have owned 3 companies, and guess what I found… The more success I achieved by working harder IN the business, the more hours I had to work. If I didn't work, work didn't get done. This vicious cycle led to the point of exhaustion and burnout.
Luckily, I found that there is a better way to manage and grow a business! During my years as a professional project manager, I used business systems to create, develop and scale four 15-25+ person project teams, impacting over 1,200 employees at a 4 billion dollar corporation.
When done right, these same formulas empower you to scale your marketing agency fast. All without compromising on quality or losing what makes you unique.
Every business should be able to sustain and grow without its founder's direct daily involvement. This means changing the way you think about building a business and starting with an inside-out approach.

Regain Your Time & Focus
First, we help you free up one full day in your week for working ON your business, not in it.
Build Systems That Scale
Next, we help you systematize your marketing agency so you increase quality, delegate work and have a consistent source of new leads.

Empower Your People
Finally, we help you recruit, training, manage and grow an all-star team to thrive in your new 2.0 agency.
Video Case Study + Free Training
Discover the 6-Step Scalable System to Increasing Profit, Client Results & Happiness as a Founder
Discover a simple, proven system that:
A Precise Method To 

Generate Leads

Predictable Results In 

Increased Revenue

Simple 

Time Management

 Implementation

A 

Proven Stable System to Scale

 

Your Agency

Quick Assistance

 Whenever You Need It
Coaching & Support to Stay on Course
So how does this all work? Below are the components of our hybrid approach to deliver results to our clients in the shortest time possible.
Coaching & Accountability
Every successful business owner has a business coach. Why? Because it is the fastest way to get to where you want to go! Each week, you are guided through a proven process to systematize your business and remove any obstacles that come in your way.
Online Training
Not wanting to be slowed down by the frequency of coaching sessions? No problem. Our approach allows you to have the resources, training videos, and worksheets needed for you to accelerate your progress towards your goals.
Feedback & Support
Want feedback on something related to the program and can't wait a week until the next coaching session? We got you covered. We work with you to make sure that your agency system is airtight. We will provide feedback if needed prior to the next session.
Own a Business That Your Team Can Run
How many more hours can you work? How many more evenings and weekends are you going to give up? How long can you keep spinning your wheels?
Without a plan for building a marketing agency that your team can run without you, you will stay in this vicious cycle of burnout and stress indefinitely.
Book a Free Discovery Call now. Get a roadmap for building an agency that gives you more time back and restores your deep appreciation for the work.
Hear What Our Clients Say
"Systemized and scaled her creative agency to get acquired."
"I would offer you this challenge. Can you open your mind enough to allow Jesse to show you what the future can be like for your company? Where your day is not owned by your business after five o'clock or whenever you work. Where you can find this joy and take these challenges and run with it? You have to be the right person to work with Jesse, because you have to be willing to be scared to see a future that maybe you could never even imagine."
"Grew our business by over 400% in the first 6 months"
"Working with Jesse allowed me to make it through a challenging, but rewarding [first] 6 months including repackaging our services, firing that new employee, hiring 4 others, losing a key contractor, putting together a formal training program and growing our business by over 400%…. I highly recommend working with him!"
"Booked more work AND have more time for my kids"
"I was lost in my own business before working with Jesse. I was spinning my wheels as a solopreneur and was trying to be everything to everyone. Most importantly, I was missing important time with my kids. As I've worked with Jesse, I've improved my business behind the scenes, booked more work, and have recently made my first agency hire. I'm on a path of growth and profitability, and have made sure all my processes are now documented to share with my team.  I've also been able to spend more time with my boys, which maybe is the most important benefit of all!"
"Jesse's program is a personal trainer for your agency business."
"I would say that Jesse's program is a personal trainer for your business, for your agency business. So if you're trying to start your own marketing agency, you need a trainer, you need a plan, you need goals. So that you can thrive by getting out of your own way and let someone help you to grow your business and scale it quickly. Stop trying to do it yourself."
"Doubled my profit margins and barely had to work on vacation."
I had my best month last month. I closed three clients and I closed them at a rate that's better for the business. Now that those systems are in place, the flow is better. The profit margins are better and we're bringing in more clients. People that come to see me, they're serious. They want to do business which helps the business go up…I was able to take a nice trip to Hawaii with my wife. It was really nice to kind of test it out. Like how little do I have to work on my vacation? And I didn't have to work much! In fact, I didn't even tell some people that I was in Hawaii. And they were amazed that all this work got done and I was on vacation, enjoying my vacation."
"Helped change the way I think about the services I offer and how I deliver on them."
"Jesse and I worked together to really figure out who I want to be working with so that I can deliver on my strengths, I can deliver effectively, be appreciated by my clients, and have really good client relationships. That has definitely improved since working with Jesse. He really helped me change the way I think about the services that I offer and how I deliver on them. So that I can start at least being mindful of documenting my work, start planting the seeds in my head of how I want to expand my team, and also refine the services I offer. As well as starting to think about charging based around value rather than actual cost to deliver. All those things together have really helped me present myself more confidently and get what I deserve."